Merry Christmas in Narashino!
Merry Christmas, everyone!
Did you have a good Christmas? Did Santa bring you the presents you wanted? We had a nice, quiet Christmas at home.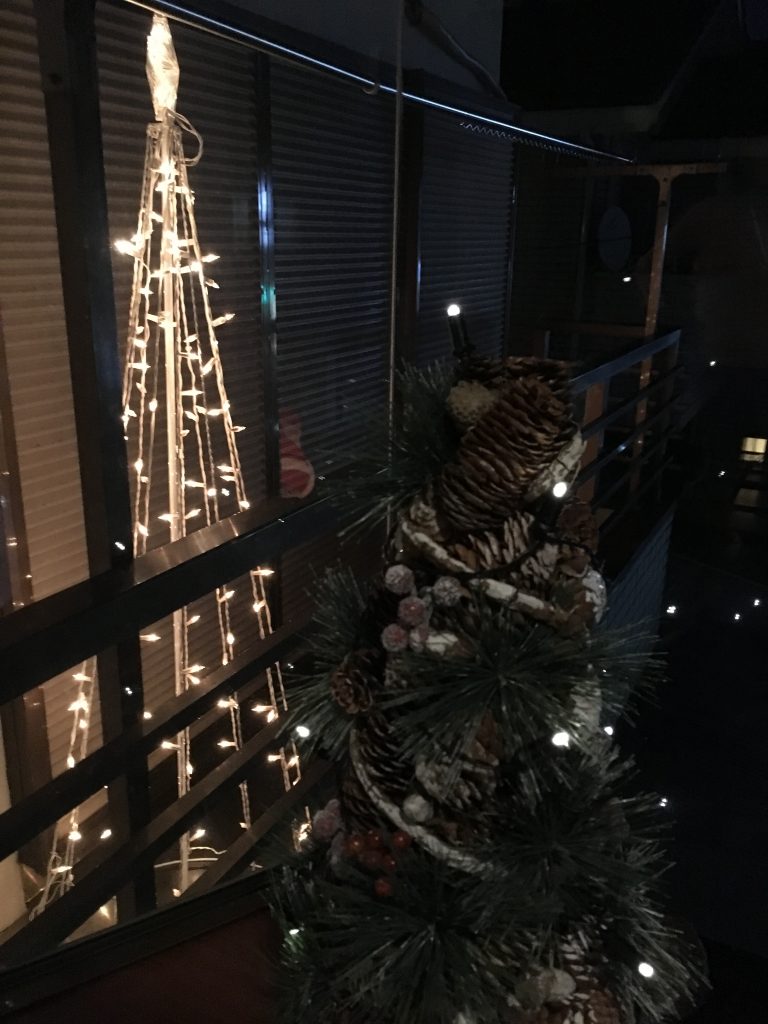 But I wanted to share something special we discovered this year. Have you ever wondered why we have Narashino Sasuage? Did you know about the German orchestra that existed in Narashino? It's true! 100 years ago yesterday, a German orchestra performed its' final concert–right here in Narashino. The members were World War I POWs (prisoners of war) who were kept in a camp in eastern Narashino from 1915 until January 1920. They formed close bonds with the local community here in Chiba, as well as with each other. They formed sports clubs, built their own theater and even created their own orchestra. Among the many things they did while they were here, they also taught local people how to make German-style sausage, which we now know today as "Narashino Sausage". Soon after Christmas celebrations, the German POWs marched to Tsudanuma station and later took a ship from Kobe, headed home toward Germany. They arrived two months later.
My wife and I were in the area on December 24th, celebrating Christmas when we discovered a small memorial (a marker) that honored those who lived in the camp for about four years. By the time we arrived, it looked as if someone had just left behind freshly-cut roses in remembrance. If you live in the area, stop by! It's fascinating to know there was once a thriving German community here, that formed bonds with the local community in Chiba.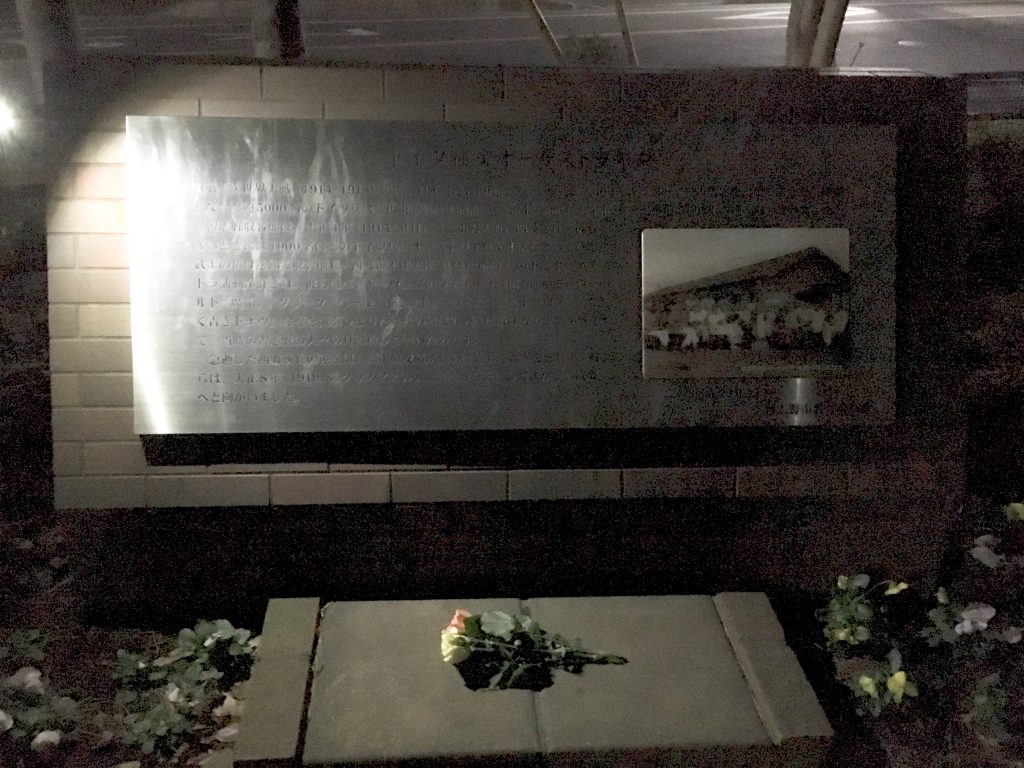 Well, don't let me tell you the story. Read all about it in this link (in Japanese, English or German). A Japanese-German professor came here in October and brought a lot of stories and pictures, which you can find here on this site:
https://www.city.narashino.lg.jp/citysales/kanko/bunkahistory/rekishi/Narashino_POW_camp_1915.html
To find the memorial, go here:
https://www.city.narashino.lg.jp/shisetu/koenshiseki/doituhoryookenohi.html
Merry Christmas, Narashino!